About Us
Luxury in a Bottle™
For more than 55 years, consumers have trusted the Vitabath® brand for unparalleled skin cleansing and conditioning. Vitabath® 's quality ingredients and rich fragrances indulge the senses and nourish the skin, resulting in a relaxing, yet invigorating, at-home spa experience. In 2011, Vitabath® revitalized its brand with the introduction of a new moisturizing, sulfate and paraben free body wash line in a wide variety of fresh, playful fragrances. Supplement your skin with Vitabath® luxury!
Vitabath®
Vitabath® Classic
Supplement Your Skin. The Vitabath® brand represents the utmost in quality and care for the skin, spanning an array of product forms that support the classic Moisturizing Bath and Shower Gelee. These include the Moisturizing Lotion, Moisturizing Gelee Soap, and Mineral Bath Soaks made with Dead Sea Salts. The Classic Vitabath® line is now available in 5 amazing fragrances:
Vitabath®
Vitabath® Original Spring Green™ - This is the original Vitabath® formula developed by skincare specialists in Europe. The Original Spring Green™ fragrance continues as the favorite among loyal consumers who prefer a bold, refreshing sensory experience.
Vitabath®
Vitabath® Orchid Intrigue™ - Alluring and sensual, fragrance the night with intense purple blooms and the seductive scent of amber velvet layered with luxurious amethyst orchid, night blooming sambac jasmine, and sugared musk.
Vitabath®
Vitabath® Plus For Dry Skin™ - A formula is perfect for anyone looking for extra moisturizing benefits for dry skin. The nourishing formula includes vitamins along with rich, moisturizing emollients and natural extracts to help condition and protect the skin.
Vitabath®
Vitabath® Spa Skin Therapy™ - Infused with natural sea kelp, its nourishing formulation with vitamins, minerals and aromatic botanicals provide a transcending sensory experience. As fresh as an ocean breeze, it is a perfect choice for anyone seeking to soothe both body and spirit.
Vitabath®
Vitabath® Fragrance Collection
All of the products in Vitabath®'s newest collection of sulfate and paraben free body washes and fragrance mists boast a moisturizing formula that leaves skin feeling clean, refreshed and vibrant. Featuring a nourishing blend of Vitamins A, B3, B5, C and E, as well as an antioxidant superfruit blend, the Body Wash moisturizes and revives skin with its rich, luxurious lather. Layer your favorite fragrance with a moisturizing mist for a more intense scent.
This playful new line offers four unique, youthful fragrance sets, including:
Vitabath®
Vitabath® Fragrance Collection Spa Day™ - With cool, fresh therapeutic ingredients like cucumber and lavender, Vitabath®'s Spa Day collection helps both the mind and body relax and de-stress.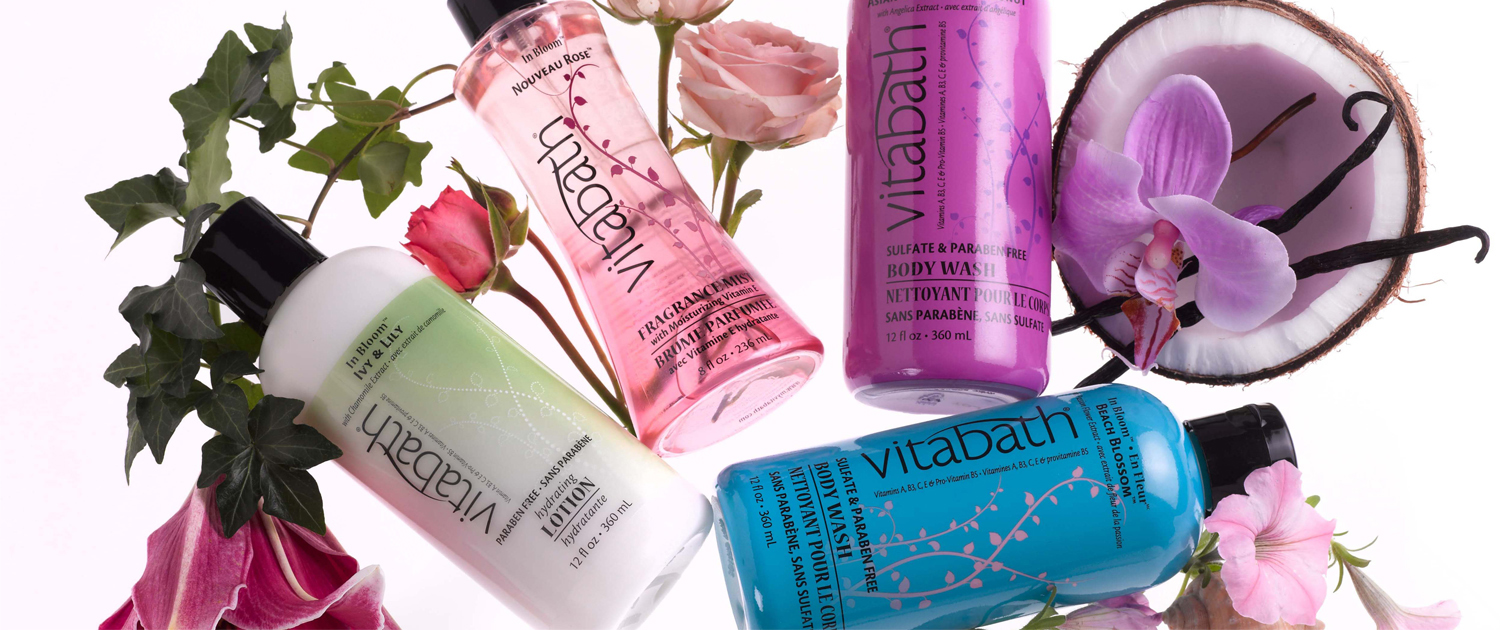 Vitabath®
Vitabath® Fragrance Collection In Bloom™ - A mix of exotic and flirty florals, plus subtle hints of sea breezes, helps to create Vitabath®'s In Bloom collection.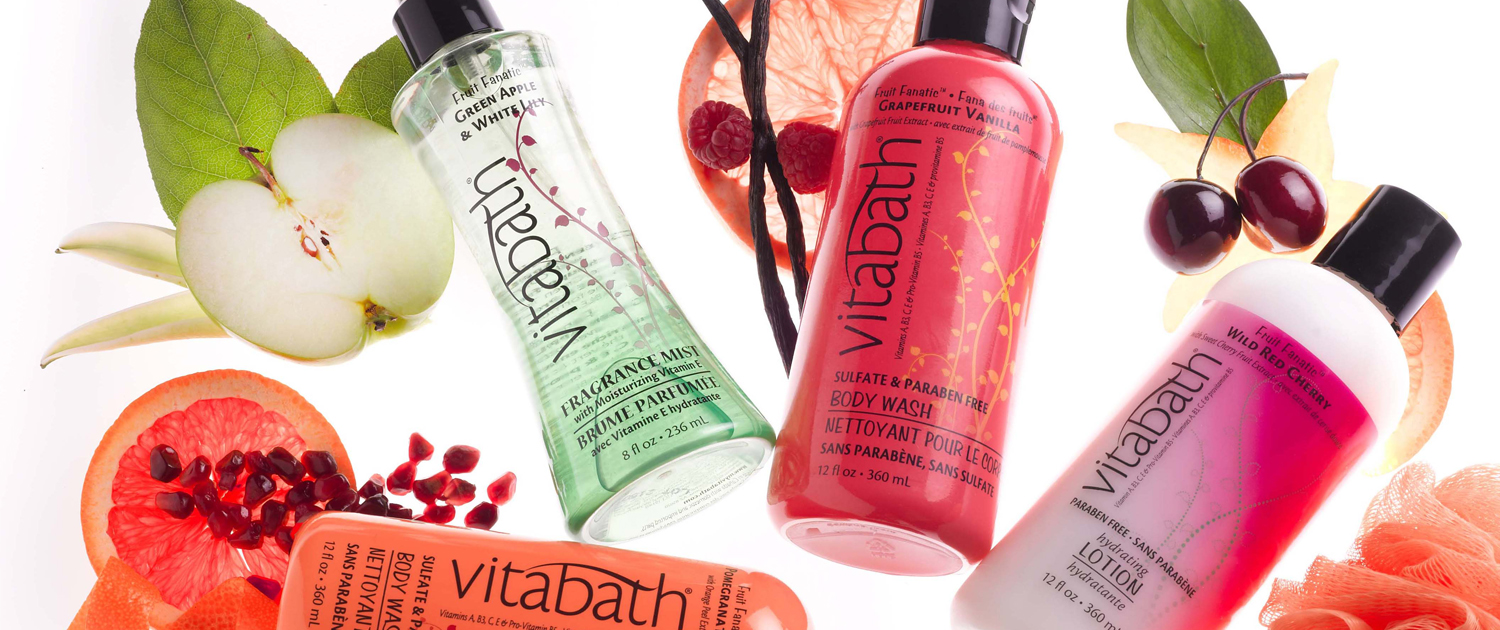 Vitabath®
Vitabath® Fragrance Collection Fruit Fanatic™ - Made with real fruit and flower extracts, Vitabath®'s Fruit Fanatic line is a delectable fusion of fresh, flavorful fruits – cherries, apples, oranges and grapefruit – with warm vanilla and lily.
Vitabath®
Vitabath® Fragrance Collection Cupcake Couture™ - One hundred percent guilt free, the playful Cupcake Couture line provides a rich, creamy and sweet flavor palate.