Vitabath Partners with Cocotique Beauty Box!
Each year, countless people discover how much they love one of our products. And we tend to get discovered quite a lot through good old-fashioned word of mouth or gift-giving. Yet there are still people out there who have never heard of Vitabath® or any of our trendy bath and body products. As popular as we are, we're always seeking new ways to bring awareness to our lavish skin care collections. This is why we decided to partner with Cocotique, a company that compiles and delivers monthly beauty boxes filled with some of the world's finest beauty products.
For this new adventure, we selected our sumptuous Heavenly Coconut Créme™ Body Cream with Coconut Extract. We felt this was a great match for some of the other products in the box, which included coconut hair care products, along with charcoal soap and a hydrating foot gel. In our humble opinion, Cocotique knows how to put together a splendid spa experience in a box, and we're happy to be a part of their March 2019 beauty box.
If you are interested in receiving their March 2019 spa box, you can still enjoy its contents while it remains available on backorder. You can also order our coconut moisturizers any time directly from us.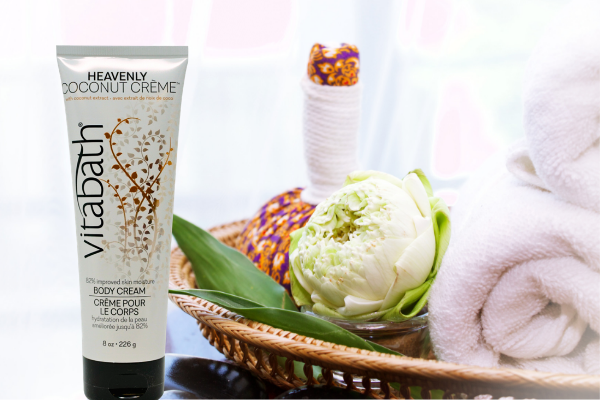 Making the at-home spa experience available to anyone who desires a little pampering now and then is a concept we've been fully invested in since our founding, and we continue to create products that help you achieve bliss in the privacy of your home. After all, we helped cultivate the home spa experience by introducing our Spring Green™ Moisturizing Shower & Bath Gelee.
Meanwhile, we're happy that our partnership with Cocotique has helped many others discover one of our high-quality moisturizers. Not only does it smell great, the combination of cocoa butter, shea butter, coconut oil, antioxidants and vitamins help keep skin supple and healthy. Some of Cocotique's subscribers have already chimed in about how much they enjoy our travel size moisturizer sample and we are so tickled about this. Perhaps we'll do this again sometime.