What is the Best Body Wash for Extremely Dry Skin?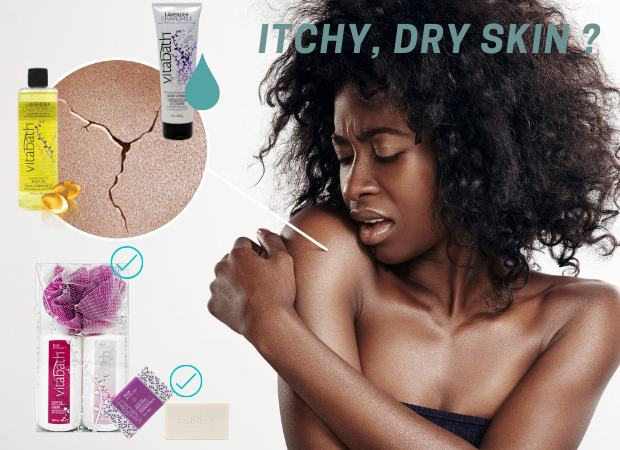 The best body wash for extremely dry skin may not necessarily be body wash at all. More so than focusing on the front label of a body cleansing product, you want to examine the label where the ingredients are listed. That's where you'll clearly see if the body cleansing product has the ability to soften, nourish and repair extremely dry skin.
Best Ingredients for Extremely Dry Skin
While body washes and other body cleansing products may contain a number of ingredients, you want to keep an eye out for several key ingredients that work well for rehydrating and nourishing extremely dry skin. These ingredients include:
Sunflower Oil: Sunflower oil has both emollient and natural calming properties that can not only help your skin retain its natural moisture, but also improve its moisture retention capacity. The oil is also good for removing impurities and dead skin, leaving smooth and glowing skin behind. Anti-inflammatory properties help reduce skin roughness and redness while boosting the development of new skin cells.
Lanolin Oil: This exceptional oil is used topically to treat or prevent dry skin. In addition to soothing skin burns caused by radiation therapy and diaper rash, lanolin can alleviate extreme dryness, redness and irritation of the skin.
Vitamin A: Vitamin A is particularly helpful for extremely dry skin for several reasons. Not only does it penetrate deeply, but it stimulates the production of collagen, exfoliates dead cells and produces a more even skin tone and appearance.
Vitamin E: Oil-soluble vitamin E is heavier than water-soluble components, allowing it to restore lost moisture to extremely dry skin. It also nourishes the skin by fortifying the nerves to improve the skin from within.
Wheat Germ Glycerides: Wheat germ glycerides works as a lubricant on the surface of the skin, providing a smooth, soft and supple appearance.
Biotin: Biotin applied topically is known for improving the appearance of both skin and hair.
Horse Chestnut Extract: This plant extract ranks highly for its skin-soothing properties.
What Else You Need for Extremely Dry Skin
In addition to a number of key ingredients, the best body cleanser or body wash for extremely dry skin will have a long history of success. While it's true that new studies are being done all the time, a body cleansing product that has achieved and maintained long-term success isn't apt to start including new or removing existing ingredients.
Although an alluring fragrance may not be an absolute must for a body cleanser that helps extremely dry skin, it can add a luxurious touch to your daily routine.
The Vote is In
Now that you have a good idea of what to look for in the best body wash for extremely dry skin, all you have to do is remember is to look beyond the body washes. The line of Vitabath® Moisturizing Bath & Shower Gelées contains the crucial ingredients and has an extensive history of success, especially our Plus for Dry Skin™ shower gelée.
Based on the formula developed in 1957 by European skincare experts, Vitabath Plus for Dry Skin shower gel contains double the essential ingredients and half the water of competing shower gels. It may also beat out other body washes for extremely dry skin by providing the nutrients your skin needs to be restored to its soft and supple beauty. Shop Vitabath Plus for Dry Skin Moisturizing Bath & Shower Gelée today.