Best Baby Lotion Choices and Advice
Ah, lotion! Where would we be without it, right? It soothes dry skin and leaves us feeling extra-fresh. But what about babies? Do babies need lotion too? Can you put lotion on a baby?
Most babies have soft, supple skin that doesn't require lotion, but that doesn't mean you can't use lotion at all. Sometimes, a little lotion massaged into the skin is just what the doctor ordered for baby, especially if there's a bit of dry skin or eczema to contend with. Also, a little bit of lavender scent is great for soothing babies at night.
What matters most is the type of lotion you choose. Take a look at all lotion ingredients, and choose a brand with natural ingredients and free of perfumes, alcohol, dyes and parabens. Parabens will show up under the following names: propylparaben, isobutylparaben and butylparaben. These ingredients can irritate skin and are often harmful to a human's health.
If you stick to natural products free of these ingredients, you should be able to put lotion anywhere on a baby's skin, including the face. Just take care to avoid getting lotion in the baby's eyes and nose, and use the lotion sparingly.
You can also avoid drying out a baby's skin by limiting exposure to water. Keep baths to 15 minutes or less, and be sure to use lukewarm water, as hot water can dry out skin.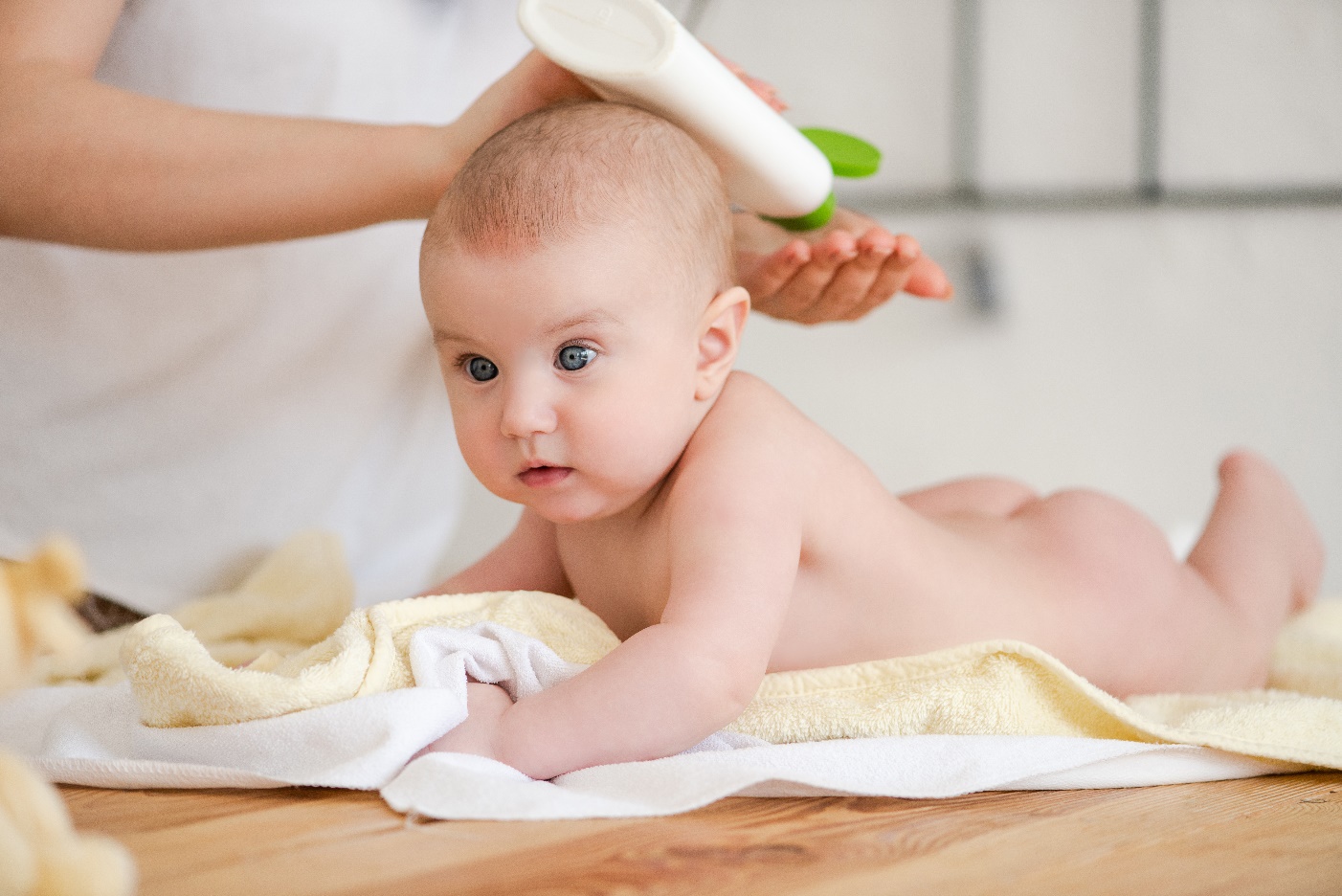 Vitabath® Baby Lotions
Vitabath offers lotions specifically made for babies that are formulated to be free of the potentially harmful ingredients mentioned above. Pediatrician- and dermatologist-tested, Vitabath's two baby lotions offer peace of mind and keep babies happy and healthy.
Try our BABY Daily Lotion in a 12-fluid-ounce bottle with a convenient pump top. Infused with lavender essential oil for a light scent, plus soothing Colloidal Oatmeal, this lotion is great for applying after a soothing bedtime bath to keep your baby calm and happy, and it's safe for everyday use.
For extra-sensitive skin and a fragrance-free experience, try our BABY Soothing Relief Moisture Lotion in a 12-fluid-ounce bottle with a convenient pump top. Infused with Colloidal Oatmeal, this lotion is thick and luxurious without being greasy. It's free from parabens and dyes, so it's safe and effective even for the most sensitive skin.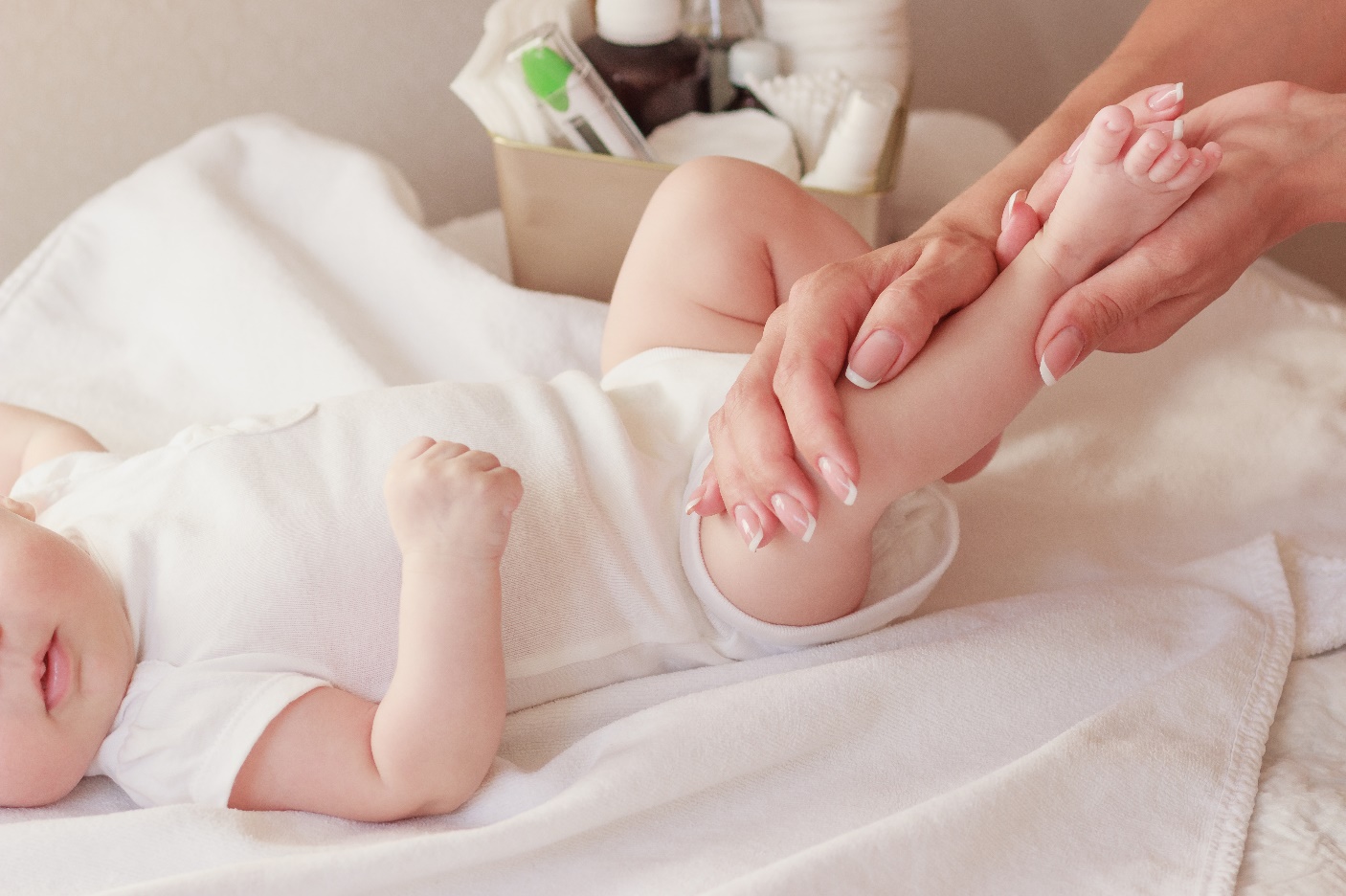 Vitabath Baby Body Washes
The type of wash you use on a baby can also affect skin dryness and irritation, so it's often helpful to take a look at your baby wash when you start to see dry skin. In addition to baby lotions, Vitabath offers two body washes specifically for babies. Our 12-fluid-ounce BABY Daily Wash & Shampoo, infused with lavender oil for a light, calming scent, along with gentle Colloidal Oatmeal. This pediatrician- and dermatologist-tested wash can be used on baby's skin and hair. It's free of sulfates and parabens, and won't irritate your baby's eyes or skin, so you can feel good using it.
Our 12-fluid-ounce BABY Soothing Relief Creamy Wash offers a fragrance-free experience and a bit more hydration. Also infused with soothing Colloidal Oatmeal, it's paraben- and dye-free, and tested by pediatricians and dermatologists.
If you have any questions about applying lotion or other products to your baby, feel free to contact us via phone or email. We're always here to help!