How Long Does Bar Soap Last? — Bath & Body Soap Tips
For some people, the thought of using a body wash or gel isn't appealing. Perhaps they want to go green with a product that doesn't need a bottle and often has recyclable packaging, or maybe they just prefer a solid bar of soap to a liquid soap.
If you're one of those people, then Vitabath® offers a variety of bar soaps that have the same amazing scents and skin-moisturizing properties as their body washes and gelées. Discover how long this bath product can last as well as tips on getting the most from it too.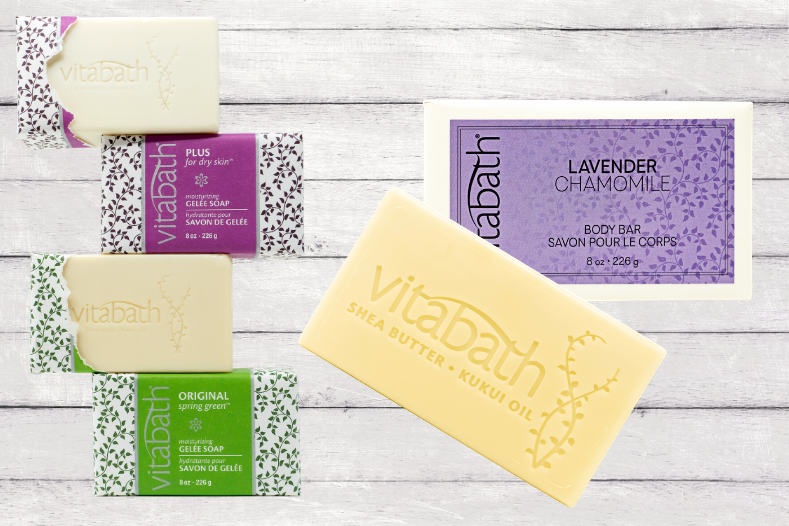 Does Bar Soap Last?
When it comes to using bar soap, you may be wondering how long it lasts. The answer to that question depends on how you use your soap and where you buy it. It could last anywhere from 1 to 4 weeks based on those. One of the things that impact the bar soap and reduces how long it lasts includes exposure to water. If you store your soap in a dish that doesn't drain very well or is exposed to water as it comes out of the shower head, this will waste the soap away quicker than if you shielded it from water when it's not in use.
You should be able to use as much of your bar soap as you want every time you bathe, so taking some steps to ensure it lasts as long as possible is imperative. Here are some ways to accomplish that task:
Keep it Away from Running Water
When you aren't using your bar soap, make sure to set it someplace in your shower where it won't be constantly hit by running water. It's also a good idea to ensure that the soap dish drains properly, as this will allow your soap to endure for as long as possible.
Use a Washcloth
Using a washcloth is a great way to create a rich lather that can be applied all over your body, and this will ensure that your soap lasts. Since you probably already have washcloths in your bathroom, you won't have to add anything extra to your shower to enjoy your soap for as long as possible.
When it comes to finding the right bar soap for your needs, check out what Vitabath has to offer. Their relaxing scents and soaps formulated for extra dry skin will give you a luxurious bathing experience that will make you feel like you're at a spa right in your home.