Is Baby Shampoo Good for Adults? - Vitabath®
Whether you have sensitive skin or are just looking for a way to change up your beauty routine, you might be wondering if using baby shampoo on adults is alright for you. Obviously, if you use baby products on your little one, you know that it is safe and gentle on their delicate hair and skin. And you've probably also noticed that it leaves your child's hair and skin feeling incredibly soft and hydrated.
Of course you want to feel the same way, so you're hoping that the shampoo for babies will yield the same results for you. Here's what you need to know about using baby shampoo for adults.
Is Baby Shampoo Good for Adults?
Both adult and baby shampoos contain cleansers that remove dirt and grime from your hair and the surface of your skin. Typically, the cleansers found in adult products can be harsher and more drying. On the other hand, cleaners in baby shampoos are usually milder.
It's completely possible as an adult to use baby shampoo, and you might even notice that it leaves your hair and skin feeling soft and silky. This could be especially true if you use the BABY Soothing Relief Creamy Wash, which is fragrance free and formulated with colloidal oatmeal to sooth irritated skin.
For those looking to save a step, using the BABY Daily Wash & Shampoo can be beneficial. This product is also formulated with colloidal oatmeal too and comes with a soft lavender scent, which can make your bath or shower time a calming, at-home spa experience.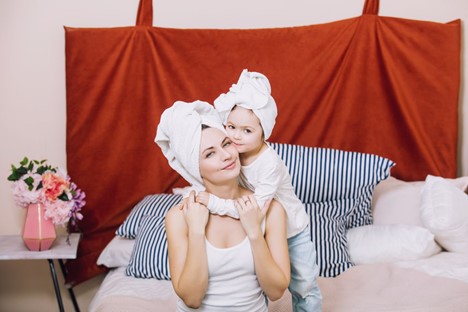 Treat Yourself Right
Adults can use baby products if they are looking for cleansers that will be gentle on their hair and skin. However, it's also possible to find adults products that are just as gentle as well as indulgent.
At Vitabath®, we pride ourselves on offering beneficial products that are free of gluten, parabens, phenoxyethanol, phthalates, propylene glycol, silicones and soy. Whether you have dry skin, sensitive skin or regular skin, using our body washes and gels will leave your hair and skin feeling soft and smooth — and you'll also indulge your senses. Browse our selection to find the product that will work best for you!