Men's Gift Guide — Vitabath®
Quick! Put down that tie. Return the packages of underwear and socks to their respective aisles and move away from the menswear section. Whether you're shopping for the holidays, for a birthday or another special occasion, we're pretty certain that another package of boxers and athletic socks may just cause him to weep a little on the inside.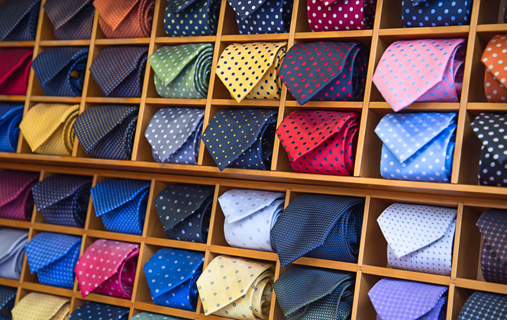 To be perfectly honest, we're often stumped about what to get the guys in our life. He may insist he doesn't need anything or may just be uncharacteristically tight-lipped about what he wants. Whatever reason for this gift-giving confusion, this reality often causes us to tentatively totter over to the tried-and-true gift ideas for guys. We reach for products that we are marginally certain will get some at least a little use throughout the upcoming year or two.
He Likes to Smell Good
Let us let you in on a couple little secrets. First, he probably likes to smell good. Second, he probably doesn't like to smell like flowers. For this reason, we've created a special just-for-men line of Vitabath® products that will leave him smelling masculine, feeling refreshed and exuding confidence throughout his day.
From body washes, bath and shower gelées to all-in-one washes, he will be soothed, cleansed and cared for from head to toe. What's best is that his skin will be conditioned with botanicals, extracts and vitamins that will help him feel his best. For the no-nonsense, one-and-done guy who doesn't like to fuss with a lot of extras, check out our Men's All-In-One Wash. This all-in-one wash can be used as a body wash, shampoo, conditioner and shave formula that saves a ton of time, space and money while reviving the skin with enhanced Hemp Seed Oil, vitamins A, B3, C, E and pro-vitamin B5.
Introduce him to the understated (and often underrated) luxury of Vitabath Bath & Shower Gelée products. These products are thicker than our dye-free Vitabath Body Wash (although both are delightful!) and have a botanical and vitamin-based foundation that will leave his skin fragranced, well-lathered and nourished.
Bath Additions that He Won't Be Able to Live Without
From our Vitabath Men's Muscle Soak products to our Vitabath Bath Fizzies, we think he will love these little additions to his bath that will pamper his skin, soothe his muscles and allow him to soak away the cares of his day. Add two cups of our Men's Muscle Soak to a hot bath to help ease stress, relax and detoxify the body. This at-home spa experience adds the healthy benefits of Epsom salts products with vitamins, minerals and cannabis seed and hemp seed oils that will leave him relaxed and refreshed. Add two to three Vitabath Bath Fizzies to the bath. He is sure to enjoy the invigorating fizzing that these balls of delight add to his skin care and cleansing routine.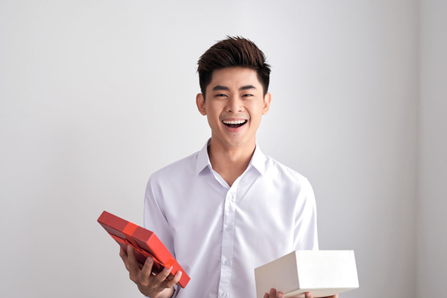 Scents He Will Love that Soothe, Invigorate and Cleanse
Vitabath has a product that we're sure he will love in scents like Citrus & Cedar and Coastal Woods. These scents incorporate bergamot, light wood, amber, ocean undertones and green citrus fragrances for welcoming — never overpowering — finishes that will leave him smelling fresh and clean. For a refreshing twist, check out our Cool Spearmint & Thyme™ line that will put a spring in his step, invigorating and energizing Fresh Citrus Twist™ gelée, Green Tea & Sage™ scents, Original Spring Green™ and more. Check out all of our products with scents that we think the men in your life will really love.