Practicing Self-Care & Social Distancing - Vitabath®
Social distancing can make the world seem, well, distant. If you're used to going to the office or otherwise seeing a lot of people every day, the directive to stay home can make you feel quite lonely and isolated.
One strategy is to engage in acts of self-care. But what is self-care, exactly?
It is deliberately looking after your own mental, physical and emotional health by doing things that refuel and rejuvenate you. It is making sure you're strong, sane and satisfied so that you are fully able to give to others.
The question then becomes how to practice self-care while working from home and keeping our distance from others. You might even ask why practice self-care when we're all in the same boat — stuck at home. So, is self-care selfish? Not at all! In fact, those essential workers who keep hospitals, grocery stores and gas stations open and running need self-care now more than ever.
When you make the effort to practice self-care, social distancing becomes an opportunity to put yourself first and tend to your mental and emotional health as much as your physical safety. Add these suggestions for how to practice self-care to your new routine of frequently washing your hands with high-quality hand soap, staying six feet apart from others and otherwise maintaining your social distance — and you'll also maintain a sense of well-being.
1. Practice gratitude
One way to flip the script on anxiety is to practice gratitude. That means noticing all the people, things and aspects of your life that you're thankful for. Perhaps you're in generally good health, you live in a comfortable house or apartment, or your spouse is an amazing cook. These are definitely items to add to your gratitude list. It may seem ridiculously simple, but making a list of three things you're grateful for every day can shift your focus away from negativity and help you see the abundance in your world. Be sure to write the list on paper because the act of writing engages more of your senses and makes the practice more meaningful. If your family is at home with you, consider sharing your separate gratitude lists for a fun bonding exercise.
2. Take a time-out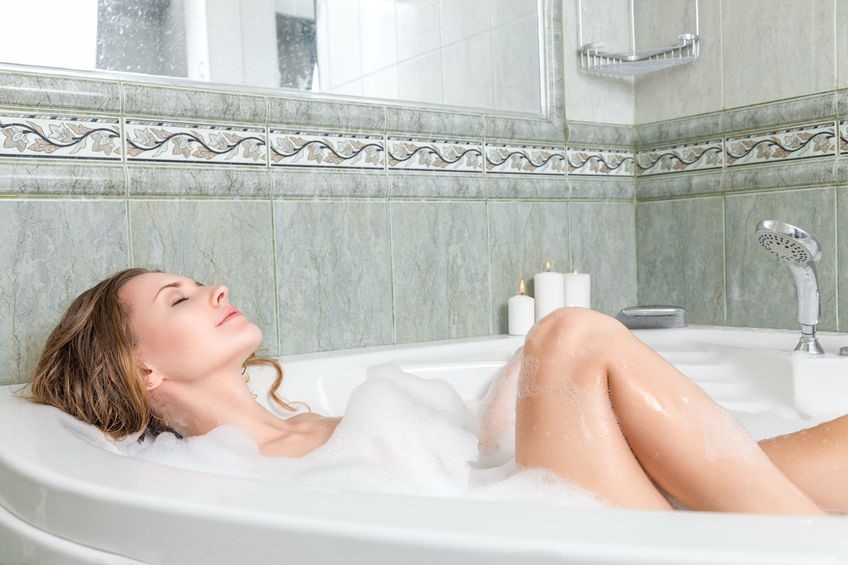 Working from home isn't necessarily a vacation. In fact, it can be very difficult to maintain to professionality of keeping work and leisure time separate when you're working remotely. Add to that the constant influx of news online and you've got a recipe for crippling anxiety. Take a time-out from everything as an act of self-care. Turn off the computer, your phone and the television — and create an at-home spa experience in your bathroom. Light a candle with a relaxing aromatherapy scent, fill the tub with warm water and a luxurious bubble bath, lock the door and escape to your inner paradise. Even a half hour to yourself with sweet-smelling, skin-loving bubbles can rejuvenate your attitude and refresh your senses while soothing and pampering your skin.
3. Learn to say no
One upside to the social distancing directive is that it gives you permission to say no. We often find ourselves over-extended because we say yes too often — to caring for others, to taking on more work, to putting up with the demands of a culture obsessed with busy-ness. Take this opportunity to decide which obligations and commitments are really important to you and which ones merely clutter your psyche. Self-care can mean doing things for yourself, like getting up a bit earlier to enjoy your first cup of coffee alone or taking a few extra minutes after your shower to massage a great-smelling body lotion into your skin. But it can also mean not doing things that don't feel good, like opting out of a snarky group message thread or avoiding a constantly negative relative. Giving yourself permission to say no can be the ultimate lesson in learning how to practice self-care.
4. Go outside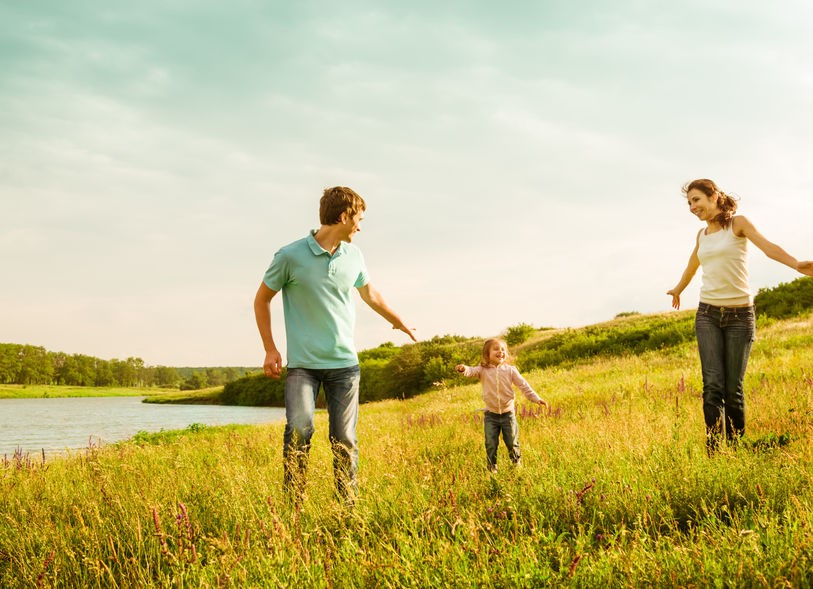 There's science behind the idea that time spent in nature improves your sense of well-being. Whether you live in the city, the suburbs or a rural area, get outside for a fresh breath of self-care. Go for a walk around the block, visit a local park or take your bike for a spin. It's okay to walk with others too — so long as you stay about six feet apart from each other. The fresh air and vitamin D from the sun will refresh your senses, the exercise will boost your immune system and catching up with friends will restore a sense of connection. Just be sure to refrain from hugging or touching, then wash your hands or use hand sanitizer when you get home.
5. Sleep on it
You've probably heard that getting the right amount of sleep every night is important to your health. It's true, but it may be even more difficult to do in these days of social distancing. Many of us are making up for the lack of physical company by staying plugged into social media more than ever. Self-care in isolation means taking a step away from the screens to ensure your body gets the rest it needs. Turn off your phone, computer and television at least an hour before your bedtime. Take a warm shower or bath to help your body relax, and make your bedroom a sanctuary of peace and comfort. A spritz of Lavender Chamomile Mist on your pillow can add a relaxing aromatherapy element. Keep the temperature slightly cooler than usual, and set an alarm so you don't sleep more than about 8 hours, as getting too much sleep can make you feel sluggish and irritable. Once you get used to going to bed and waking up at the same time every day, you'll notice that your mood and energy levels will improve.