Top Relaxing Gift Ideas for Valentine's Day 2022
Give the gift of self-care with a romantic twist this Valentine's Day. At Vitabath®, it's easy to find unique and thoughtful gifts for that special someone, especially if you want to provide them with a relaxing and rejuvenating experience. Pampering your spouse or partner is one of the best ways to say "I love you," especially if they've been feeling stressed, overwhelmed or tired. You can turn your own home into an instant spa with a few items from our collection, allowing them the perfect opportunity to enjoy a completely tranquil experience. Check out this guide to get inspired with great Valentine's Day gifts for her or him.
Beautifully Scented Candles
The flicker of a candle flame instantly makes any space feel more inviting. And with the incredible scents in our candle collection, you'll be able to transform your environment at any time to provide a moment of calm and rest for your partner. Our favorite choice for total relaxation is the Vitabath® Lavender Chamomile 3-Wick Filled Candle, which features a soothing combination of real lavender essential oil, creamy warm vanilla and earthy chamomile. Your loved one will love the way this scent helps to relax their body from head to toe, gently erasing the stress of the day in just a few minutes' time.
Foaming Bath Bombs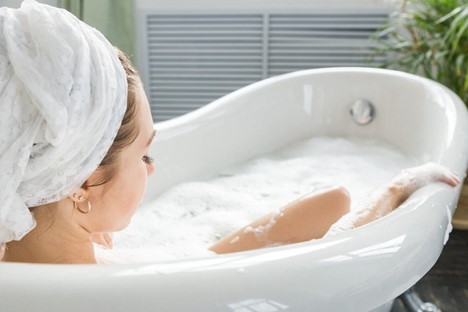 What could be better than a hot bath at the end of a long day? Our foaming bath bombs can help to maximize the benefits of stepping into the tub and feeling the heat surround the skin and relax muscles one by one. If you really want to impress your partner this Valentine's Day, draw them a bath and drop in one of our foaming bath bombs. This makes any bath feel even more luxurious as the fluffy foam swirls into the water to create a creamy lather. A subtle fizzing combined with an intense aroma adds to the sensory experience. Although there are several lovely scents from which to choose, we recommend our Vitabath® Coconut Noir™ Hand-Wrapped Foaming Bath Bomb for the ultimate self-care Valentine's gift. This sexy scent features a mix of tropical coconut, rich plum, cashmere musk, warm vanilla and sweet amber.
Creamy Body Lotion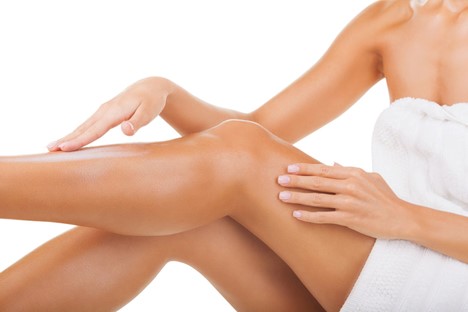 After a bath, treat your partner to a relaxing massage with one of our moisturizing body lotions. Made with skin-loving nutrients and blended with rich emollients like shea butter and aloe vera, these lotions leave skin feeling silky and smooth. In addition to softening and nourishing the skin, it delivers an inspiring fragrance that can set the mood for your Valentine's Day plans. For a soothing and seductive experience, go with our Vitabath® Orchid Intrigue™ Moisturizing Lotion. With its hints of warm amber and sugared musk along with floral notes from luxurious amethyst orchid and night-blooming Arabian jasmine, it offers a sensual scent that's ideal for a romantic evening.
Gifts for Him, Too
He may be overlooked when it comes to pampering, but show him that he's not forgotten. Vitabath's collection of cologne and deodorant is replete with thoughtful gifts that will make his day, while making him smell great, too. If you care about the way the man in your life smells – or simply know that he does – these gifts are sure to please. Choose from solid colognes that fit perfectly into a travel bag and a grooming routine. Or pick a deodorant so beautifully scented that it'll stand apart from all the ones that preceded it.
If you're in need of romantic and thoughtful Valentine's Day gifts for her or him, be sure to shop at Vitabath®. With an array of beautifully scented self-care products, we're you're one-stop shop for a memorable holiday with your one and only.