Self-Care Gifts for Men, Women & Everyone You Love
Self-care gifts are a special way to remind the ones you love that they deserve to be pampered. If you're stumped for ideas, Vitabath® is here to help with our gift guide. We're proud of our experience in creating at-home spa baths with our products, and sharing that with you and yours is our way of saying happy holidays. Read on for self-care gift ideas for everyone on your list this Christmas.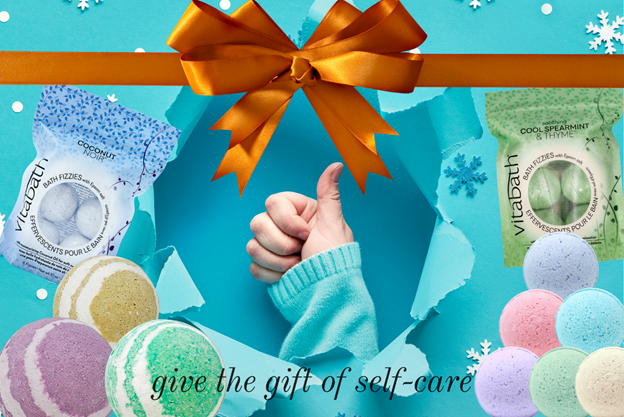 Foaming Bath Bomb Gifts
Bath bombs are the way to relax in a warm, bubble-covered bath. These bath bombs foam and fizzle while giving your skin a gentle moisturized feeling. It's also filled with specially blended vitamins and soothing scents such as Heavenly Coconut Crème™, Lavender Chamomile and Cool Spearmint & Thyme™. They last a tremendously long time and give you a relaxing sensation that lasts just as long with these strongly scented baths. It is the perfect formula of sweetness that is powerful enough to calm and relax the senses. Relax, rejuvenate and unwind after a long day by using a bath bomb for a soothing bath experience. These are among the most popular for gifts because its foaming effects are so wonderful and leave skin feeling silky soft.
Enriching Moisturizers
Don't forget that moisturizing the skin is just as important as washing the body with delightfully scented body washes or bath products. Lotions are a great route to go since you can keep one at your desk, at home or wherever you go every day. You will achieve the clearest results and long-term benefits if you apply the lotion immediately after taking a bubble bath or hot shower, but it's always a good to treat yourself to soft, nourished skin.
Winter is the most important time of year to keep your skin moisturized, since the temperature can get very low and make your skin dry. There are a variety of different sets and scents available that will soothe the mind and skin for the ones you love.
De-Stress in the Shower
A long, hot shower is the typical go-to for men and women alike if they have such a busy day that a bath isn't feasible for their schedule. An at-home spa experience is still desired and achievable with just a shower. With these nourishing and vitamin-infused shower gelées, you can gift the sensational feeling the ones you love deserve. They come in a blend of different scents and sooth the mind and body as they wash away the dirt and stress. A shower can be just as relaxing and rejuvenating as a bubble bath!
Unique Self-Care Gift Ideas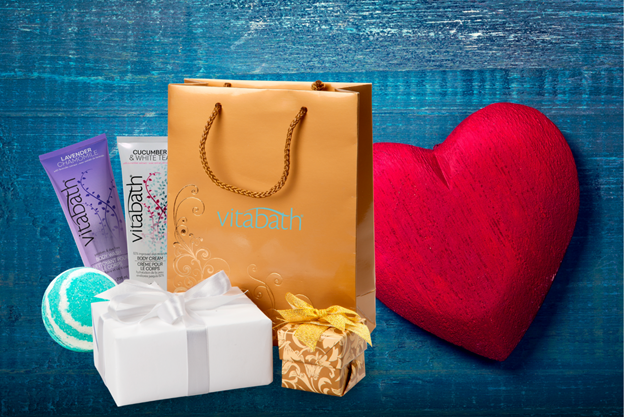 Our collections are packed with the perfect self-care gifts for men and women in your life, since they're all carefully made to relax and soothing their mind and body. Shop by scents to help find the fragrance that will make their holidays bright. Our bath bombs come in a variety of aromas, and don't forget about the shower gels, body washes and other bath and body self-care gifts.
One way to take a standard relaxing bath to a full at-home spa experience is candles. Our 3-wick design in 14 oz. candles gives them the aroma-carrying ability to soothe without overpowering, and the flickering firelight adds to the atmosphere for a true retreat from the stress of the season. For a tropical escape, go for the Heavenly Coconut Crème™ candle or choose a Lavender Chamomile candle to bring the self-care aspect to newly relaxing levels. If the one you have in mind loves a bright scent, pick the Pomegranate Bellini Blush™ candle.
Whether it's the holiday season, their birthday or you want to surprise them just because (or even to treat yourself), these are the gifts to get.