How to Have a Self-Care Day - Self-Care Tips
If you allow stress to take over your life, it will deplete your energy, reduce your ability to fight off illness and impact your patience and mood. All of these can make you less productive and unpleasant to be around.
During normal times, finding time to have a self-care day is important. With the current state of the world, taking a day for yourself to relax and unwind is more important than ever. If you are looking for some self-care day ideas, here are some to consider.
1. Stay in Bed
One of the largest contributors to stress and other issues is lack of sleep. If your brain is going a mile a minute thinking about all of the things you have to do, then you probably aren't able to fall asleep quickly or stay asleep throughout the entire night.
To help you catch up on some rest, consider taking a self-care day and allow yourself to stay in bed for longer than usual. You don't have to sleep (unless you want to), but you can use this time to relax and unwind. Consider reading a book for a few extra hours while in bed or use this time to meditate.
To make the moment even more relaxing and luxurious, light some scented candles. The scent of a three-wick lavender and chamomile candle (14 oz.) has been proven to promote relaxation and help you unwind, so this could be just what you need to stop your thoughts from swirling out of control. If you're looking for a way to transport yourself to a tropical getaway without leaving your bed, a three-wick Heavenly Coconut Crème™ candle (14 oz.) is just what you need. To feel even more energized and rejuvenated after sleeping in, try lighting a three-wick Pomegranate Bellini Blush™ candle (14 oz.) for a bright, fruity aroma.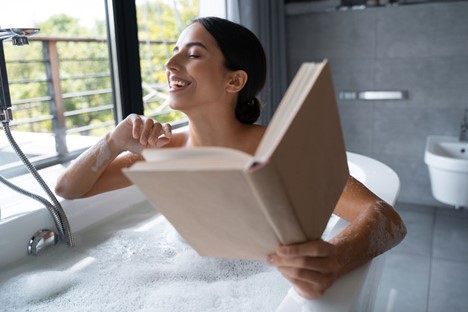 2. Take a Hot Bath
Taking a hot bath is one of the best ways to reduce your stress and help your worries drift away — and they are the perfect way to have a self-care day. If you're looking for a way to create a spa-like experience in the comfort of your home, then consider adding some fragrant, pampering products to the bath water.
Bath fizzies are a great option when it comes to adding bliss to your bath water. Not only will these create a fizzing sensation that will tingle your skin, but you'll be able to indulge in decadent and relaxing scents. Want your bath water to feel silky smooth and hydrate your skin? Adding bath bombs will help with that endeavor by creating a lavish foam that still delivers a fun fizzy effect.
Should you find that your muscles are tense and sore, then loosening them should be at the top of your list. Adding Epsom salts to your bath water can help you relax. They will also make your skin feel soft and supple.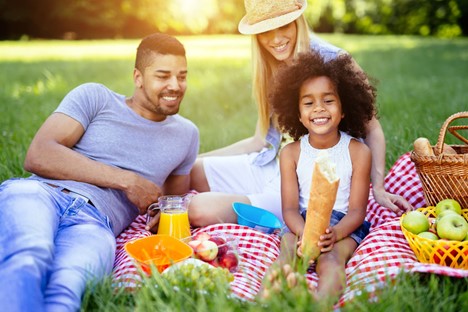 3. Get Some Fresh Air
Another way to take care of yourself and clear your mind of stress and worry is to get outside for some fresh air. Not only will the sunshine help improve your mood, but getting some exercise can be beneficial as well. If you're worried about germs, then taking hand sanitizer with you on your outing can reduce your fears. Not only will this product help kill bacteria, but the delightful scents will remind you to have some fun.
You Deserve a Break
It doesn't take long for life to become overwhelming. If you don't stop to take care of yourself, you won't be able to take care of others. If you are wondering how to have a self-care day, the most important thing to remember is that you should do things that make you happy.
At Vitabath®, we offer a large selection of products that will help you pamper yourself and take a break. Find the options that are right for you!