The Difference Between Body Cream and Body Lotion
In theory, keeping your skin moisturized should be a simple task - when you step out of the shower or bath, you probably apply a moisturizer to hydrate your damp skin. In practice, preventing dry, irritated skin is not so cut and, well, dry.
If you've ever gone shopping for moisturizers, you know that the wide variety of products, including lotions, creams and ointments, makes it even harder to know which one is right for you. What is the difference between body cream and body lotion and how do you decide on the right type of moisturizer? The answer has a lot to do with your skin type, any skin sensitivities and the time of year. Let's get beneath the surface and dive deeper into the issue of body lotion versus body cream.
Differences Between Body Cream and Lotion
Lotions typically have a higher water content than creams, making them more lightweight and easily absorbed into your skin. Creams have a higher ratio of oil to water, making them thicker and more soothing. They can also create a protective barrier for an extra layer of skin hydration.
Deciding on a moisturizer may have as much to do with your skin type as the product formula. If you tend to have dry skin, you may benefit more from a body cream. Oily skin still needs to be moisturized, but a non-greasy lotion will still allow your skin to breathe. If you have combination skin, such as dry elbows and knees and an oily chest or back, use different products on each area to soothe dryness and irritation without clogging pores or feeling greasy.
If you have a skin condition, such as sensitive skin, eczema, psoriasis or acne, consult your physician to see what recommendations they may have, as you may need a prescription-strength product to address your skin's needs. Read labels carefully to find products free of harsh chemicals that can irritate your skin and look for other benefits, including Colloidal Oatmeal or non-comedogenic skin and body products.
Using Lotions and Creams
Determining when to use a body lotion or a body cream isn't as easy as you might think. Since creams take your skin's hydration to another level, you might believe that these are the ideal product to use all the time. However, they may have a heavier feel than lotions, so during hot weather, creams may make your skin feel like it can't breathe.
While lotion absorbs quickly into your skin, you may need to apply it several times a day in colder, drier months to ward off itching. You may go through your product faster than expected, impacting your beauty budget. Savvy consumers even switch their lotions and creams by the season as their needs change.
Since creams offer a higher hydration level, use them in the winter when the air is incredibly dry. The protective barrier that creams create can help you stay hydrated even when the cold wind blows. If you experience parched skin throughout the year, using creams after taking a bath or right before bed will ensure you retain moisture levels while you sleep.
When the temperatures heat up, give your body creams a rest and switch to body lotions. Since they are lightweight, lotion can give your skin a moisture boost before heading outdoors. Apply it after your morning shower to keep your skin hydrated throughout the day. If you plan to spend time in the sunshine, add sunscreen to prevent sunburn and premature aging.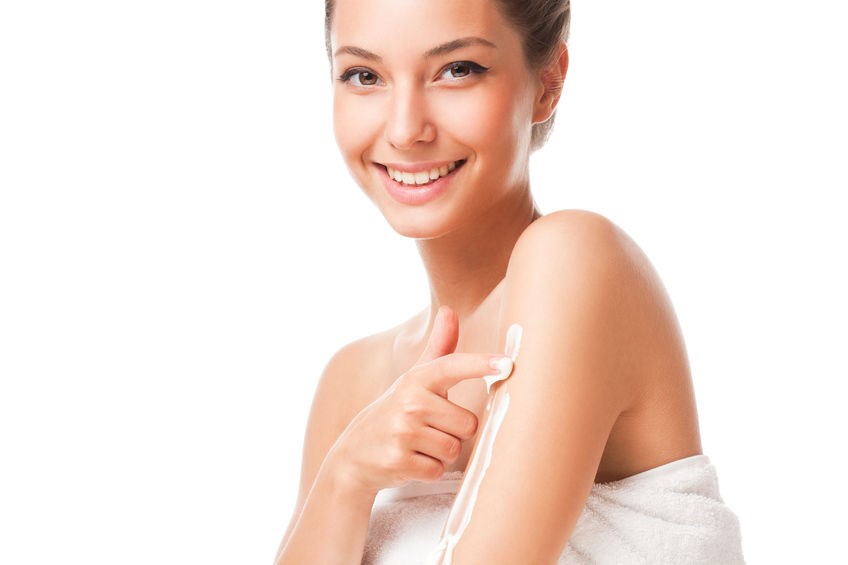 The Best Lotions and Creams
Now that you understand the differences between body lotions and creams, the next step is to find the right products for your skin type. You don't need to drive yourself crazy with this process; all you have to do is shop with Vitabath®.
Body Care is our specialty - we have over 60 years of experience formulating products that are effective at pampering and hydrating your skin. Our scents are incredibly decadent, transforming a ho-hum routine into an indulgent self-care practice. We are sure you'll find lotions, creams and other products you'll adore. Browse our inventory for your favorites today and enjoy free shipping on orders over $65.