Top 13 Beauty Trends in 2021
Beauty standards are constantly changing and so are beauty trends. After spending the better part of last year stuck inside, there have been changes in beauty trends, including a shift to more comfortable clothing and taking better care of our skin. Here are the top beauty trends of 2021.
1. At-Home Masks
Nobody had access to dermatologists or skincare experts because of social distancing guidelines and business closures during the pandemic. So, as you could have guessed, at-home facial treatments became more popular since we didn't have a choice. This trend stuck around because it's also the more cost-effective solution and offers similar benefits.
People have recently turned to products that allow them to have the same spa experience in the comfort of their own homes.
2. Scalp Care
Scalp care has become increasingly more popular this year. Rather than solely focusing on hair care, scalp care allows people to care for the place where the hair grows, resulting in shinier, healthier, more lustrous locks.
For example, products like scalp scrubs can help get rid of grease and oil while removing hair product build-up so your scalp can breathe.
3. Hygiene
Hand soap and sanitizer are not considered glamorous, but they are a necessity. Beauty brands have started entering the space to offer more luxurious products for their loyal customers. You can expect more brands to hop on this trend since we'll continue to have elevated hygiene even after the pandemic is truly over. Scents and packaging have been upgraded with formulations set to be more suitable for skin. Instead of ingredients that can dry out your skin, these hand sanitizers and soaps will be packed with skin-beneficial ingredients.
4. Transparency
Skincare brands will be focusing on ingredient transparency. Consumers want to know the products they're putting on their faces come from ethical brands and aren't overpaying for convenient store creams in designer packaging. This added pressure has made many brands consider their corporate sustainability and start developing more ethical formulas and packaging, and devising business development strategies to reduce their carbon footprints.
5. Blue Light Protection
Most of our day takes place in the digital world. Whether you work on your computer at home, scroll through social media, or enjoy a Saturday binge-watching your favorite show, you're sitting in front of blue light. Unfortunately, blue light can damage skin, which means we all need products to prevent wrinkles from staring at a computer screen all day. More companies are discovering ingredients that can combat the effects of blue light, such as algae and turmeric.
6. Maskne Skincare
'Maskne' didn't exist before 2020. Maskne occurs because we wear masks all day long every day, which means our skin can't breathe, and our pores easily clog. Not to mention, wearing a thick mask can make your face sweat more. Luckily, beauty brands have noticed consumers' desperate need for a solution to this problem. Now, there are maskne face sprays and face masks created to prevent maskne by using better quality fabric.
7. Minimalism
After being a little lazy with their morning makeup routine over the past year, many people have realized they like the more natural look but still don't want to completely give up makeup. By combining skincare and makeup, you can forgo a complicated makeup routine and let your natural skin texture show your beauty.
8. Eyelashes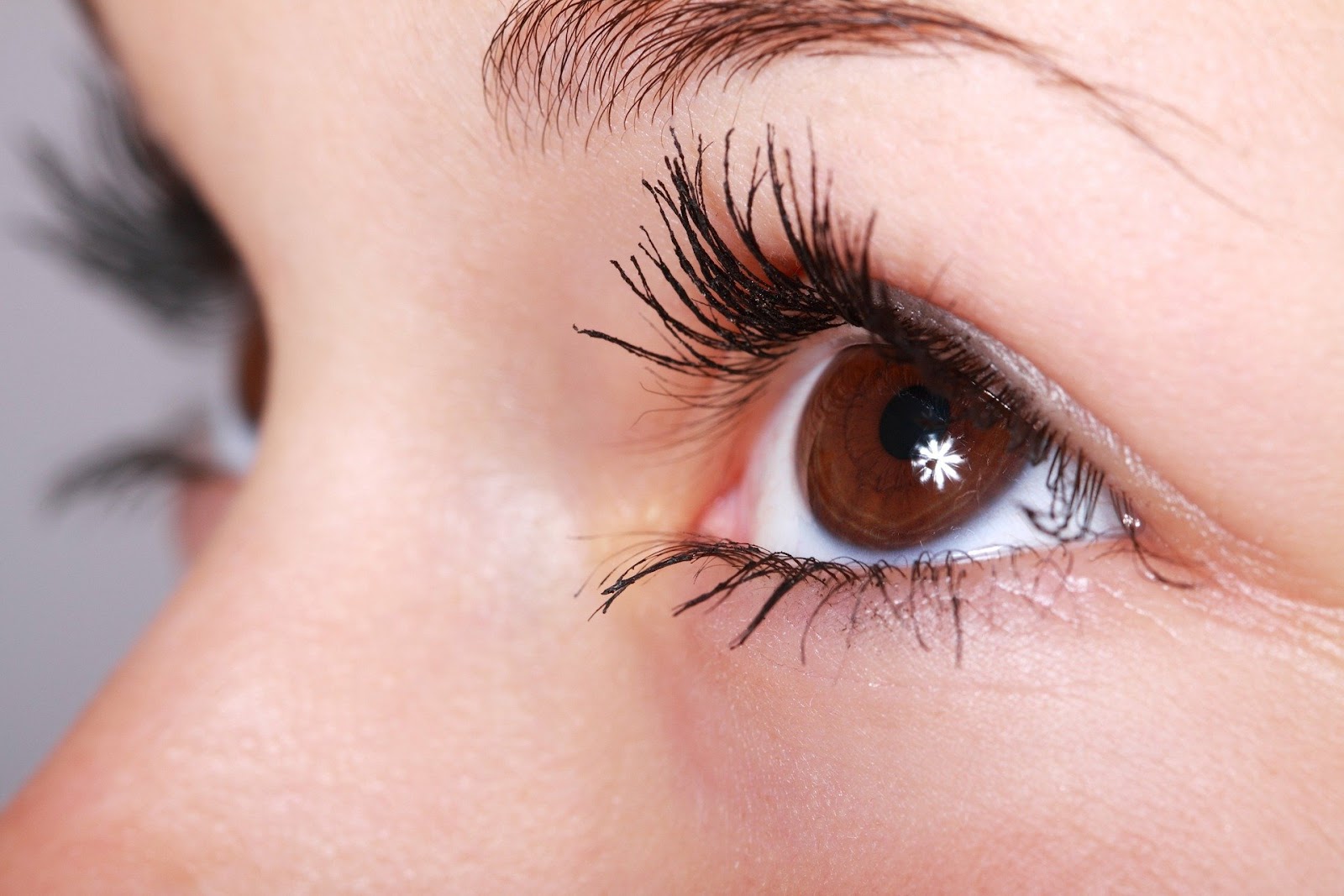 While many people have gone back to work, others have been rewarded with the opportunity to continue to work from home. With most communication happening through Zoom, people care less about their appearance below the shoulders and more about highlighting facial features that can make them look better on zoom. Eyelash treatments are on the rise because longer lashes can make you look more awake and ready to start your day without the need to go through a complex makeup routine before signing onto work.
9. Zoom Face Procedures
Speaking of Zoom, video calls have taken a toll. Instead of talking to someone face to face and not having to worry about what our faces look like, we're forced to look at ourselves to see what we look like to others on video calls. Small flaws in your appearance that you didn't notice in the morning are becoming more noticeable on video chats, making many people look for cosmetic procedures to correct these issues. Now, Zoom offers a touch-up appearance setting that can be used during your next zoom chat so your skin and face will look softer.
10. Anti Aging
Looking young will never go out of style. But, because we're forced to see our faces on every zoom call, many people are noticing crows' feet and new wrinkles they didn't notice the day before. With more people staring at their reflection more than they are used to, they're looking for options for anti-aging skincare that can help them look better in person and online.
11. Antibacterial Hair Care
You can't put hand soap or hand sanitizer on your hair without ruining your look, but many consumers are looking for ways to keep germs and bacteria at bay all over their bodies. How often do you touch your hair every day? Running your fingers through your hair means contaminating your hair, scalp, and even face with bacteria and viruses. Now brands like BioSilk are developing antibacterial hair care that consists of shampoos and cleansing sprays.
12. Plant-based Skincare
Consumers are looking for natural ingredients that have benefits on their skin, including turmeric, ginger, green tea, and coconut oil. Plant-based skincare will continue to be on the rise as more individuals become more eco-conscious and looking for ethical brands.
13. Natural Hair
Now we know how much time we can save by not putting too much effort into doing our hair in the morning, many people are looking for low-maintenance hairstyles that don't require high heat.
How Long Will These Trends Last?
Nobody can be sure how long trends that were influenced by the pandemic will last, but as more people start taking better care of themselves, including their skin and hair, many of these trends will be here to stay. Consider your unique skin tone and texture before deciding which of these trends to try.
Marné Amoguis